Dust Control Systems
JK Filters specialise in Dust Control Systems. We specialise in supplying, installing and maintaining Dust Control Systems to companies of all sizes throughout the UK. Many industrial applications will produce dust which needs to be controlled and filtered accordingly.
Our expertise is able to help in assessing what Dust Control Systems you need; supplying it and then maintaining it for its lifetime.
Our Dust Control Systems
Expertise in Dust Control Systems
All our Dust Control Systems are built in the United Kingdom
Made from fabricated and welded 4mm steel
We can install & modify your Dust Control Systems for a wide range of uses
Bespoke 6 month Dust Control System Maintenance package
Contact our team today on 07801 741 430 to discuss our Dust Control Systems.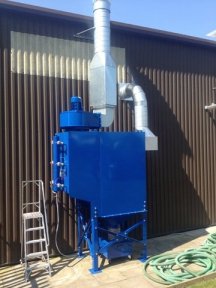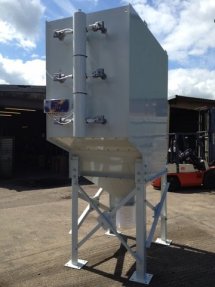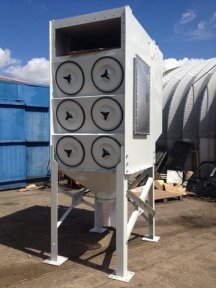 Our Dust Control Systems are always in stock and available for immediate delivery and installation. Contact our experts today and we'll ensure that you receive the best value for money.
Our Work History
We have a wide range of experience supplying and installing Dust Control Systems within Factory, Plant and Workshop environments.
Our Dust Control Systems can be modified to suit your requirements and dust control needs. See our Work History for previous Dust Control System projects.
Dust Extractor Maintenance
JK Filters have a team of fully skilled service engineers that can carry our servicing & repairs to most dust extraction filters and dust extraction systems.
LEV Testing
J K Filters offer full LEV Testing and Examinations for only £250+ vat per day.
Work History
See a brief example of our work history, Dust Extractors, Cartridge Filters and Extractor Production.