Paint Fume Extractor Systems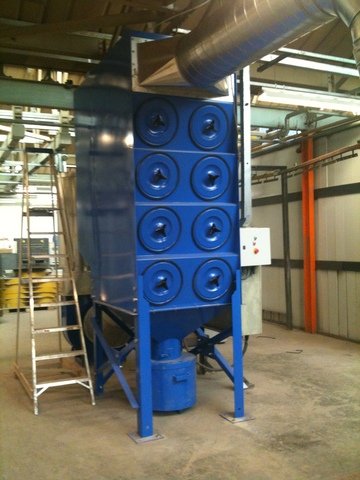 When working in certain environments, hazardous bi-products are created and must be safely removed to ensure the safety of the workers around. The air around workshops and factories should be kept clean and free of contaminents. Health hazards like paint fumes need to be factored for control and removal. Certain equipment like extractor arms help reduce the amount of airborne contaminants that result from paint fumes collecting in the working enviroment. These fumes pose a danger to others as they could venture into the breathing space of customers. JK Filters specialise in supplying, installing and maintaining Paint Extraction Systems to companies of all sizes throughout the UK.
Many painting applications will produce fumes which need to be extracted and filtered accordingly. Our expertise is able to help in assessing what Paint Extraction System you need; supplying it and then maintaining it for its lifetime. Our experts will be happy to help you in assessing what Paint Fume Extractor Systems you require. Based in the Midlands we operate throughout the UK and even overseas.
Benefits of our Paint Extraction Systems
All our Paint Extraction Systems are built in the United Kingdom.
Made from fabricated and welded 4mm steel.
We can install & modify your Paint Extraction System for a wide range of uses.
Bespoke 6 month Extractor System package.
Our Paint Extraction Systems are always in stock and are available for immediate delivery and installation. Contact our experts today and we'll ensure that you receive the best value for money when you buy a JK filters Paint Extraction System.
We are set up and ready to install Paint Fume Extractor Systems to companies of all sizes so call our experts today on 07801 741 430 and order yours today.